Top 10 Housing Markets Poised to Rule in 2019
Realtor.com's economic team found the top 10 superstar metropolitan areas that are expected to jump both in number of sales and price in 2019.
Guess who's #4… Chattanooga, TN!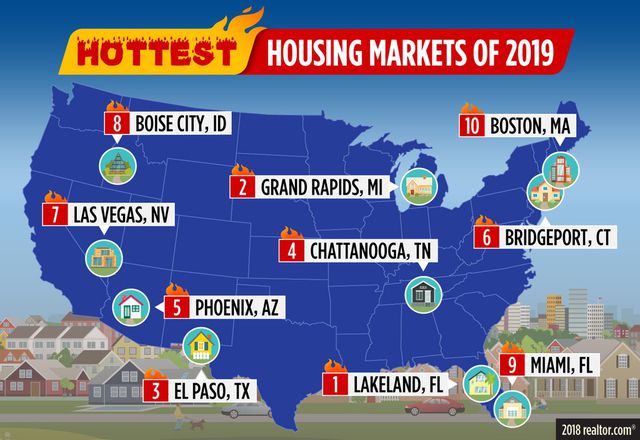 The predicted sales growth in our market is 5.2% with a price growth of 4.3%. We are booming, booming, booming!
With more major companies moving into the area we have more buyers looking for homes to purchase. We saw this influx when Volkswagen set up shop in the Ooltewah area. In January of this year they announced another expansion bringing in 1000 new jobs.
Not only is our area growing by population due to employment opportunities, we are also a hit with the millennial crowd. Chattanooga is a COOL town. Our down to earth vibes are attracting the young mid twenties crowd to plant roots and start their families in a town full of family friendly activities. With ample hiking and the growing music scene Chattanooga is with it.
So no wonder the market is thriving!
Get in on this movement by contacting us to talk about what your home's selling value is!
Hit the Contact button now.